Register for HOSTS File Update Notices
Folks ... You can now get notified by Email when the MVPS HOSTS file is updated via my blog page ....

Click here

: HostsNews Blog and Updates
Simply place your email address in the provided "Follow by Email" area and click Submit.

[Folks ... the below is only an example of what the page looks like]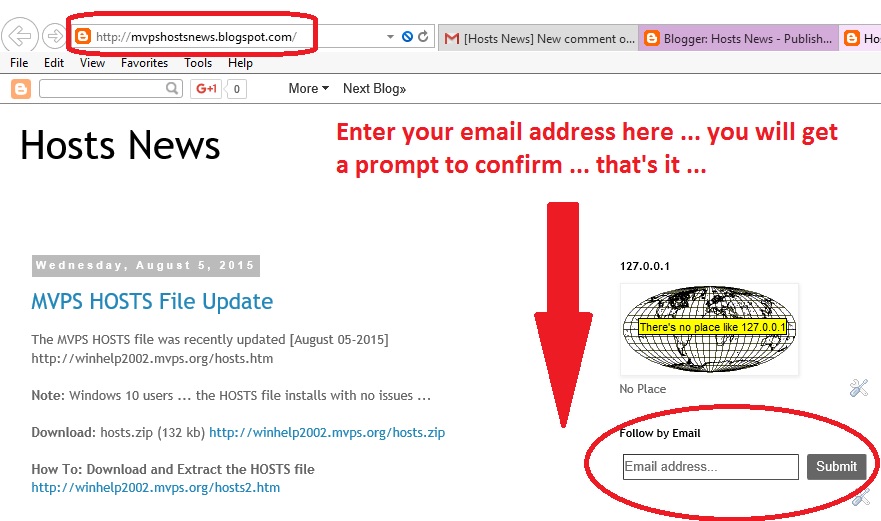 Note: I do not have access to your email address ... There is also a link to unsubscribe if needed ...

To contribute a listing for our resources, or any other comments: Contact
Reproduction of information on this site, in any form, is prohibited without express written permission.
Microsoft and or MVPS.org are in no way affiliated with, nor offers endorsement of, this site.


Copyright © 1998 - 2021 All rights reserved.



This work is licensed under a Creative Commons License.
https://winhelp2002.mvps.org/updates.htm